Windows 7 (5-in-1) WPI and USB v.3.0 with M.2 NVMe By Ag (10.2018)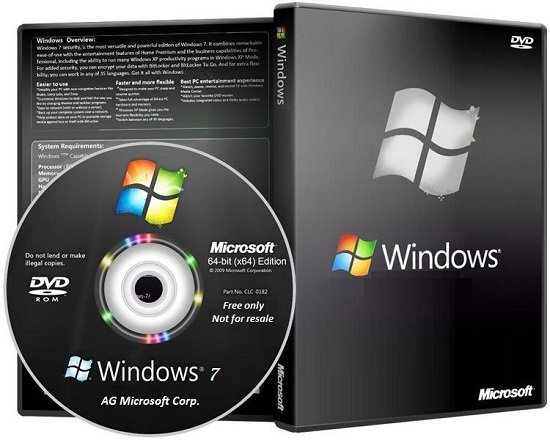 Windows 7 (5-in-1) WPI and USB v.3.0 with M.2 NVMe By Ag (10.2018) | 5.6 GB
Windows OS 7SP1 x64 Professional / Ultimate / Enterprise
OS Windows 7SP1 x86 Professional / Enterprise
with integrated updates on october 2018

(IE11 to v11.0.90) Do not upgrade from update packs, this will end badly.
Microsoft .NET Framework 4.7.2 and DirectX update already in all editions.
The bootloader is used from win 10, so usb to install any
and UEFI with GUID partition table (GPT) is not a problem (GPT only with x64)
If the hardware manufacturer does not claim compatibility with the OS below Win 8 or Linux,
you should not expect a miracle, but you can believe.
The image is not intended to be installed from under the installed OS.
All changes described below are made automatically.
after installing the OS. Integrated drivers, see below.
Before installing, make sure the quality of the installed memory program memtest.
In this image, the approach to the USB 3.0 and NVMe drivers has been changed, details below.
Development stage: Release
Year / Release Date: 2018
Software Version: 7 – 6.1.7601.260
Digit capacity: 64bit & 32bit
Interface language: Russian (in Ultimate & Enterprise editions can be changed to EN)
Tabletka: Present (manual)
Build author: AG
System requirements:
– 32/64-bit processor with a clock frequency of 1 gigahertz (GHz) or higher;
– from 2 GB of RAM (RAM) for x64, recommended from 4 GB;
– from 1 GB of RAM (RAM) for x86, up to 4 GB is recommended;
– from 40 GB of hard disk space;
– DirectX 9 graphics device with WDDM driver version 1.0 or later.