SolidWorks 2018 SP4.0 Full Premium Multilanguage Integrated (x64)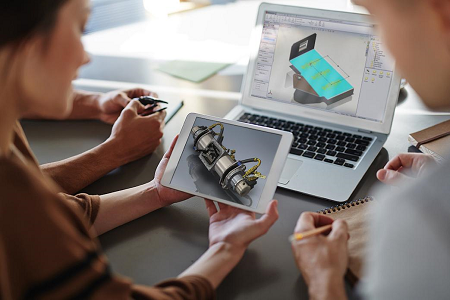 SolidWorks 2018 SP4.0 Full Premium Multilanguage Integrated x64 | 14.6 GB
Languages: Traditional Chinese, Simplified Chinese, Czech, English, French, German, Italian, Japanese, Korean, Polish, Brazilian Portuguese, Russian, Spanish, Turkish.
SOLIDWORKS 2018 provides four new solutions to help you simplify interactions between product development teams and ultimately improve your business. Accelerate product innovation and grow your business with these new processes. For years, companies have survived despite having a separation between their design and manufacturing departments, both by organization, and by the tools they use.

SOLIDWORKS Design-to-Manufacturing Process Solution provides everything you need to bring your ideas to market. Design to final assembly work can now happen concurrently in one seamlessly integrated and managed system.
Extras. information about the activation of SolidWorks CAM Professional
By default, the SSQ license activator activates both the SolidWorks CAM Professional license and the SolidWorks CAM Standard (in which the Turn module is unavailable) and the CAM module, with these two licenses, selects Standard a not Professional
To avoid activating the SolidWorks CAM Standard license, you must:
1. Start the SSQ activator and delete the activation of all licenses * Purge All Activations "- wait for the message that all licenses are removed
2. Click in the left column button "2. Activate Licenses"
3. In the "SolidWorks 2018 Products" list, find the line "SolidWorks CAM Professional 2018" and click in it
button "Details"
4. In the window that opens, list the individual licenses for the license "SolidWorks CAM Standard" in the "Status" column so that the Activate changed to Skip
5. Click "Change License Details"
6. Click the "Actvate Licenses" button and wait for the message "Licenses activated!"
7. Close the SSQ Activator
After that, the choice of both Turn machines and Mill 4/5 axis machines in the CAM module will become available
Bit depth: 64bit
Language: Multilingual
Tabletka: Present (TeAM SolidSQUAD-SSQ)
System requirements: Windows 7 SP1 / 8.1 / 10 x64
Windows x32 and Windows XP / Vista / 7 SP0 / 8 – are not supported