Intel Quartus Prime Standard Edition 18.1 v.18.1.0.625 (x64)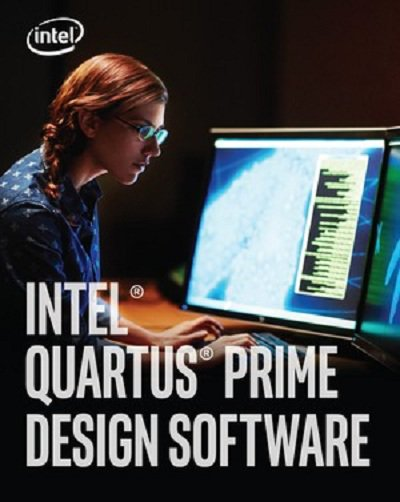 Intel Quartus Prime Standard Edition 18.1 v.18.1.0.625 (x64) | 2.18 GB
Development environment for FPGA, CPLD firm Intel.
Software Altera Quartus Prime or recently Intel Quartus Prime everything that you need to design with Altera PLDs, including FPGAs, SoCs, and CPLDs provides for you. This is a complete development kit that comes with a user-friendly graphical interface and better technology releases and to help you in your ideas into reality. Software design based on Altera Quartus Prime is available in three versions: Pro, Standard and Lite Edition.

Features and amenities Altera Quartus Prime:
-Qsys: the next generation system integration tool. This saves considerable time and effort in the FPGA design process is.
-Powerplay Power Analyzer: the ability to estimate the consumption of the initial design concept through implementation
-System Console: system-level debugging tool that helps you speed the debugging FPGA designs in real-time to pay.
-Synthesis: a new synthesis engine, a new language parser will merge into the application. The parser, RTL designers can view Improved language.
-External memory interface tool for identifying calibration issues and measuring the margins for each DQS signal is used.
-DSP Builder: Tools for seamless connectivity between MATLAB / Simulink and Quartus II software
-SoCEDS: a set of development tools, utilities for SoC FPGA development software
-Evaluate the performance of high-speed serial links.
System requirements:
OS: Windows 7, 8.1, 10 (64 bit)
Minimum Disk Space: 33 GB
Recommended Physical RAM: 512 MB – 8 GB (depends on the family of chips)