Instant Sonics Silver Screen Toolkit KONTAKT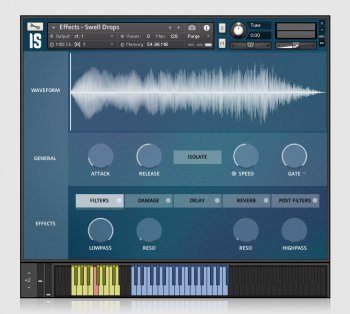 Instant Sonics Silver Screen Toolkit KONTAKT | 4.5 GB
Silver Screen Toolkit is a Kontakt library for all kinds of cinematic music, including movie and game soundtracks.
Silver Screen Toolkit includes a wide range of sound tools – everything you need.

From booms, beats and noises to impulses and designer sound instruments, each sample is original and has its own unique sound characteristics.
This library is not only advanced in its sound – it will bring you instant emotions and inspiration. The tool has a powerful and flexible user interface.
The basic idea is a balance between functionality and convenience. This engine provides you with all the sounds in one instrument, ready to use.
It has all the necessary functions – controls the attack and release, speed, offset and gate. The interface also includes effects such as filters, distortion, lo-fi, delay, reverb and post-filters.
Silver Screen Toolkit contains 45 different .nki files: bends, booms, hits, drops, whoosh, ornaments, tension builders, drumkit, rhythms, and more. another.
The interface is divided into 3 parts: Waveform, General and Effects. The Waveform section displays the waveform of the last played sample.
It also contains an offset function cursor. You can drag it to adjust the starting point of the sample playback.
This cursor may not be available in some tools.
Publisher: Instant Sonics
Format: KONTAKT
Quality: 24 bit 44.1 kHz stereo