Imagineer Systems Mocha PRO 5.6.0 Build 1601 x64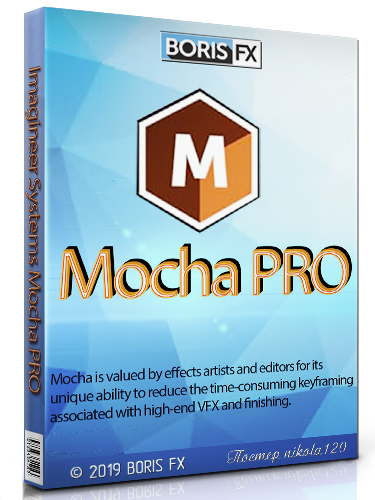 Imagineer Systems Mocha PRO 5.6.0 Build 1601 x64 | 399 MB
Mocha is the most popular program for planar tracking and rotoscoping.
Its main advantage is the best planar tracking algorithm (tracking the movement of points that lie on one plane) to date.

Imagineer Systems mocha Pro software is an intelligent planar tracking utility for post production and visual effects professionals.
The mocha Pro system combines advanced tools for rotoscoping, motion tracking, lens analysis, removal of unwanted objects, lens calibration, picture stabilization, building a 3D camera motion path, etc.
Mocha Pro can be easily integrated with popular professional solutions for editing, compositing and animation of video projects.
System requirements:
Operating system [x64]:
Win XP SP2 +, Win Vista Business / Ultimate, Win 7/8