Bitwig Studio 2.4 Beta 2 x64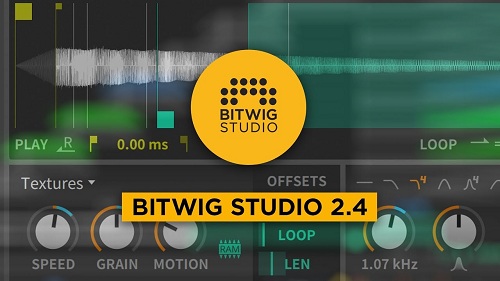 Bitwig Studio 2.4 Beta 2 x64 | 672 MB
Bitwig Studio is a computer program for creating and recording music (digital audio workstation), developed by the German company Bitwig, founded by former developers of the station Ableton Live.

Bitwig Studio 2.4 Beta 2 x64
The main feature is cross-platform, due to the fact that the program is written in Java, Windows, Mac OS, Linux (Ubuntu distribution) on x86 computers are supported. Also, the program uses the capabilities of multi-core processors, supports up to three displays. Implemented support for VST-tools in the third edition of the standard with built-in 32/64-bit bridge and protection against failure. Among other features – its own time-scratch technology and a flexible system of containers and modulations, while functional and interface solutions are mostly borrowed from Ableton Live.
Extras. Information: Project files created or saved with the beta version can not be opened in previous versions of Bitwig Studio.
Year / Release Date: 2018
Version: 2.4 Build beta 2
Developer: Bitwig GmbH
Developer's site: http://www.bitwig.com
Bit depth: 64bit
Language: English
Tabletka: present
System requirements: Windows – Windows 7, 8, or 10 (64-bit)
Mac – macOS 10.11 ("El Capitan") or higher
Linux – Ubuntu 17.04 or higher.