DownStream Products 2021 (14.5.1771) (x64)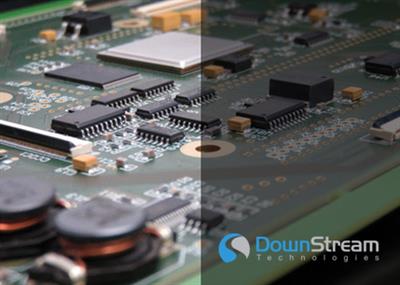 DownStream Products 2021 (14.5.1771) (x64) | 1.1 GB | Language: English
[spoiler]
The software developer DownStream Technologies, LLC announced the launch new build 1771 of CAM350/DFMStream 14.5 & BluePrint-PCB 6.5. In this version addresses some minor stability and performance improvements.
CAM350/DFMStream 14.5 is a major update to CAM350 14.1. The major focus of this release is support of Rigid-Flex and Embedded part design data via import from ODB++ and IPC-2581 file formats. Several areas of the product were updated to support new layer types, new area types and multiple stackups common in these advanced design technologies. Additional updates include expanded drill and via in pad checking in DFM Analysis.
BluePrint 6.5 is an update to BluePrint 6.1 to include support for Rigid-Flex designs. They include the ability to import Rigid Flex designs and to visualize and manage those new features in 2D and 3D. A number of templates have been added and modified to appropriately document Rigid-Flex designs. In addition, many customers reported defects and enhancements have been resolved.
CAM350 14.5 New Functionality
– Import/Export of ODB++ and IPC2581 Rigid-Flex design data
– Import/Export of ODB++ and IPC-2581 embedded parts
– Stack Up Visualizer updates to visualize and manage multiple stackups and zones and PCB Cores.
– Stack Up Visualizer updates to support PCB Core definitions and data passing using an IPC2581 Stack Up exchange format
– Stack Up Visualizer, Materials Editor enhancements to support new material layer types and PCB Core data passing using an IPC2581 Stack Up exchange format
– 3D Viewing of Rigid-Flex designs, embedded components, slots, cutouts and cavities
– Creation and management of rigid-flex related areas:
. stack up zone areas
. bend, rigid, flex and stiffener areas
. layer profile areas
– Expanded drill checking and via-in-pad DFM analysis checks
CAM350 14.5 Build 1771 Issues Resolved
67479 Compare layers takes too long on this design
67866 Import Altium ODB++ – not all pins are associated with components and pin numbers are incorrect
68057 IPC2581 – Shaved pads are incorrectly imported for Zuken design files
68358 Altium ODB++ import issue
68366 Zuken package definitions are now mirrored for bottom mounted parts
68571 Import Gerber issue after print
68839 ODB++ via name attributes for drills are incorrect
68967 No thermals being generated for vias on negative planes using PADS ASCII data
68899 Merge time performance improved to match 12.2 performance
BluePrint 6.5 Build 1771 Issues Resolved
57902 Board Outline Clipping for overhanging comp outlines does not work for this database
66275 Terminators for Ref Des leader lines are "off center" of component because of comp outline elements outside main comp outline
66338 Version 6.x incorrectly identifies certain drills as PLATED when they should be UNPLATED
66628 Export to PDF incorrectly displays profiles in PDF even if profiles not displayed in PCB view
66948 Ref Des creation/placement for component outlines with chamfers incorrect
67163 IPC2581 Extraction script – Silkscreen layers are exported as Graphic layers due to a layer mapping table change in Allegro
67249 Doc Wizard launched from Allegro does not complete
67630 Reference Designators are not maintaining Right Readable when Apply to All command is used
67800 Plated status is incorrect for Allegro ODB++ import
67801 After ODB++ import, saved DPD file cannot be opened
67802 After ODB++ import, cannot snap to unplated drills
67866 Import Altium ODB++ – not all pins are associated with components and pin numbers are incorrect for this design
68202 Variants from this PADS ASCII file do not populate templates due to undocumented system attributes
68752 PDF Export does not complete on this design
69042 PCB View Template – first layer visibility settings are incorrect by default.
DownStream's solutionsare the defacto standard for engineering professionals to post process PCB designs. Our tools help to create and distribute all the deliverables required for a complete PCB manufacturing and assembly release package.
CAM350is the industry de facto standard for verification, optimization and output generation to efficiently and effectively drive PCB fabrication and part of the truly integrated manufacturing data preparation solution from DownStream Technologies.
Today's complex PCB designs require comprehensive verification before they are transferred to the PCB fabricator to ensure a successful and timely manufacture of bare boards. Problems arising during PCB fabrication can drastically impact product schedules, result in costly design re-spins, and require modifications to the design that might compromise the design's integrity and intent. Inspecting, preparing and validating the PCB design prior to release to manufacturing will result in a significant increase in efficiency, less risk of design re-spin, and, most importantly, successful electronic products, built faster, at less cost.
3D visualization and documentation of manufacturing data helps to minimize manufacturing defects and delays in production.DFMStreamis a comprehensive, yet easy-to-use tool suite designed to help engineers and designers analyze, verify and optimize a PCB design for successful manufacturing. It checks design and manufacturing rules on PCB design databases, Gerber and NC data any time during the PCB design cycle. DFMStream also fosters collaboration between engineer/designer and fabricator.
BluePrint-PCBworks your PCB CAD system and/or CAM350 to help you quickly produce comprehensive electronic drawings to drive PCB fabrication, assembly and inspection processes.
Whats new in CAM350 14.5 and BluePrint 6.5
DownStream Technologies, LLCis a software and services company focused on helping high-tech engineering organizations optimize and automate the PCB Release Process. We deliver a truly integrated manufacturing data preparation platform. Our solutions allow engineering and manufacturing teams to work together to transition Printed Circuit Boards (PCB) designs into successful, physical PCBs, faster and and without compromise.
Product:DownStream Products
Version:2021 build 1771
Supported Architectures:x64
Website Home Page :www.downstreamtech.com
Languages Supported:english
System Requirements:PC *
Size:1.1 Gb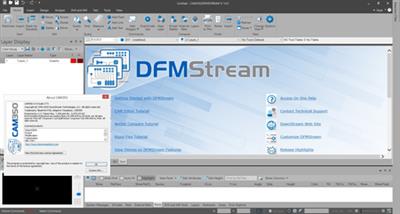 [/spoiler]
Homepage:
DOWNLOAD LINKS:
https://k2s.cc/file/ac52360243434
https://k2s.cc/file/af492395df72c
https://rapidgator.net/file/e2b86e42a924aeb19e37171e14eac126/DownStream_Products_2021_14.5.1771_x64.part1.rar
https://rapidgator.net/file/7318c81b3ef53dde77d8821d8e1373ba/DownStream_Products_2021_14.5.1771_x64.part2.rar
https://nitro.download/view/5273EEC5B13664F/DownStream_Products_2021_14.5.1771_x64.part1.rar
https://nitro.download/view/0AA160B7C41FEF3/DownStream_Products_2021_14.5.1771_x64.part2.rar
https://uploadgig.com/file/download/89b613eF58127f26/DownStream_Products_2021_14.5.1771_x64.part1.rar
https://uploadgig.com/file/download/c0ea0c1B5f31d880/DownStream_Products_2021_14.5.1771_x64.part2.rar