Waves Complete v2018.08.07 WiN Path By V.R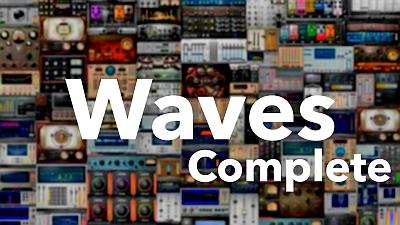 Waves Complete v2018.08.07 WiN Path By V.R
P2P | 28 August 2018 | 11.8 GB
Featuring 64-bit support, faster scanning, faster loading, and faster processing, Wаves Version 9 opens up new dimensions of high performance plugin power.
From essentials like reverb, compression, noise reduction, and EQ to modeled analog hardware, surround and post production tools, artist signature collections and beyond, Wаves Bundles feature the best of Wаves GRAMMY award-winning plugins.

What's new (August 7th, 2018)
August 7th, 2018
Added: New presets for Abbey Road Chambers.
Added: Abbey Road Chambers control mapping for Avid S3.
August 1st, 2018
New release – Driver software is now available for the Waves I/O MK2 card for DiGiCo SD console series.
July 30th, 2018
Fixed: Clicking Import in Codex oscillators doesn't work.
Fixed: Grand Rhapsody crashes when changing mics.
July 23th, 2018
New release – Abbey Road Chambers, now available as a single plugin as well as in the Abbey Road Collection.
Homepage: https://www.waves.com/