Unity Asset Vintage House v1.2 x64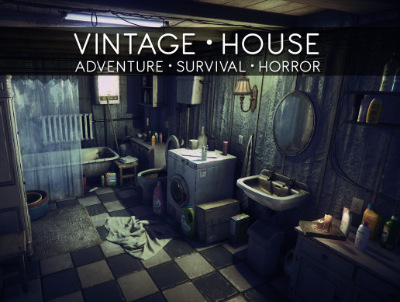 Unity Asset Vintage House v1.2 x64 | 2.41 GB
Create an old-fashioned house with lots of interior and interior details! All possible configurations are limited only by your imagination …
The package includes a large number of over 450 different prefabricated materials.

You can choose:
– modular sets of internal and external walls with various finishes;
– furniture and other home equipment for specific types of places – kitchen, bathroom, bedroom, toilet, living room, etc.;
– objects of daily use, so that the house feels more alive – or more cluttered and discarded, if you want;
– useful objects of nature, such as trees, rocks and a few larger details of the environment, to create a beautiful view from the windows and outside the house;
– hi-resolution textures
– PBR Materials
– Custom shaders and effects after processing
– Demonstration level for presentation.
https://assetstore.unity.com/packages/3d/environments/vintage-house-98229
Bit depth: 64bit
Language: English
Tabletka: not required
System requirements: Unity 5.6.3 or higher.