Siemens SIMATIC Step 7 v.5.6 SP1 / Step 7 Professional 2017 SR1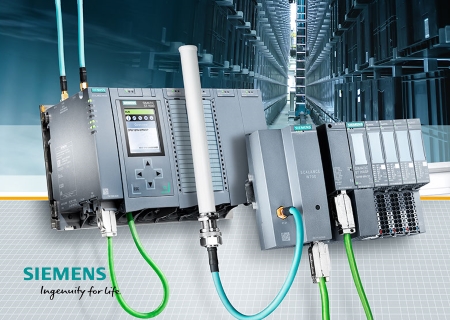 Siemens SIMATIC Step 7 v.5.6 SP1 / Step 7 Professional 2017 SR1 | 5.7 Gb
Siemens is pleased to announce the availability of SIMATIC STEP 7 V5.6 SP1 and STEP 7 Professional 2017 SR1, is the world's best known and most widely used engineering software in industrial automation.

With SIMATIC, users rely on an integrated engineering environment. Efficient software supports users over the entire life cycle of the machine or plant — from the planning and design stages, through configuring and programming, all the way to commissioning, operation and upgrading. With its integration capability and harmonized interfaces, SIMATIC software permits a high degree of data consistency throughout the entire engineering process.
About SIEMENS SIMATIC STEP 7. The programming software for the controller families S7-300, S7-400, C7 and WinAC. With its vast array of easy-to-use functions, the STEP 7 software significantly boosts efficiency in all of your automation tasks. Whether for configuring hardware, establishing communications, programming, testing, commissioning and service, documentation and archiving, or operational and/or diagnostic functions, the software sets the benchmark in its field.
About Siemens AG. Siemens is a global powerhouse focusing on the areas of electrification, automation and digitalization. One of the world's largest producers of energy-efficient, resource-saving technologies, Siemens is a leading supplier of systems for power generation and transmission as well as medical diagnosis. In infrastructure and industry solutions the company plays a pioneering role.
Product: Siemens SIMATIC STEP 7
Version: V5.6 SP1 / Professional 2017 SR1
Supported Architectures: x64
Language: english
System Requirements: PC
Supported Operating Systems:
STEP 7 V5.6 can be used with the following operating systems:
MS Windows 7 Ultimate, Professional and Enterprise (64-bit), with SP1 (and Home version – need edit Setup.ini)
MS Windows 10 Pro and Enterprise (64-bit)
MS Windows Server 2008 R2 (64-bit) with SP1 (Standard Edition as work station computer)
MS Windows Server 2012 R2 (64-bit) (Standard Edition as work station computer)
MS Windows Server 2016 (64-bit) (Standard Edition as work station computer)
Size: 5.7 Gb