NUMECA FINE/Turbo 13.1 Win-Linux x64-SSQ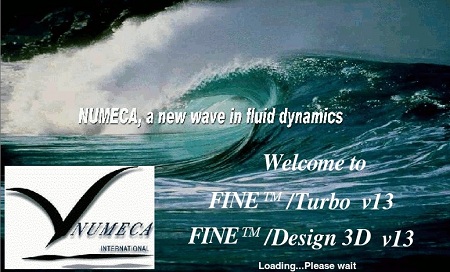 NUMECA FINE/Turbo 13.1 Win-Linux x64-SSQ | 3.84 GB
The FINE / Turbo program is the world's first high-level CAE design software package (PC), focused on solving specialized CFD tasks of turbo-machine engineering and blade machines.
FINE / TurboTM is used to solve practical problems of fluid dynamics when designing and optimizing all types of blade machines (turbomachines): multi-stage axial, radial and mixed compressors, turbines, pumps, fans and propellers, as well as snails, diffusers, heat exchangers and exhaust systems.

The structure of the complex FINE / Turbo:
AutoBlade: parametric blade crowns;
AutoGrid: parametric block structured automatic grid generator for blade machines;
IGG: block structured grid generator for arbitrary geometry;
Euranus: a structured 3D Navier-Stokes equations solver;
CFView: postprocessor.
Year / Release Date: 2018
Version: 13.1
Developer: Numeca International Inc.
Developer website: http://www.numeca.com
Digit capacity: 64bit
Interface Language: English
Tabletka: present (TeAM SolidSQUAD-SSQ)
System requirements: Win / Linux 64-bit
Multiprocessor, multi-core PC, 512MB and more RAM, 1.36 GB of free space on the hard drive to install the program.