MusicLab RealStrat 5.0.0.7420 x86/x64-R2R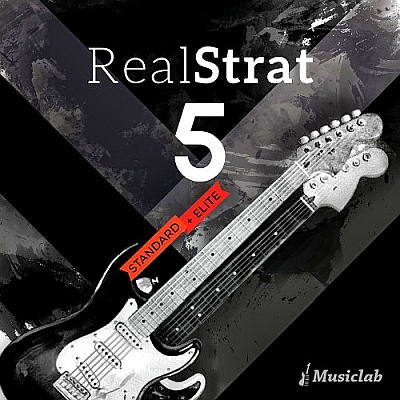 MusicLab RealStrat 5.0.0.7420 x86/x64-R2R | 1.6 GB
MusicLab – RealStrat is a virtual instrument with an innovative approach to modeling guitar sound and guitar emulation methods on a standard and MIDI keyboard. RealStrat provides incredible sound based on unique ways of playing and easy-to-use keyboard layouts, as well as an advanced system key / pedal / speed selector allowing the musician to play guitar parts on a completely new level of realism and expression. RealStrat covers virtually all sounds, articulations and techniques of a professional guitarist, including Strat, including mute, bridge mute, harmonics, pinch harmonics, slap, unison bend, strumming, picking, chord chopping, scrapes, and so on.

Major innovations:
– Multi-channel technology using a library of specially recorded samples.
– A unique technology that simulates the sliding of fingers of a guitarist on the neck of a guitar.
– A touch simulation technology that makes it easy to imitate guitar techniques,
using a standard MIDI keyboard and MIDI controllers such as Pitch Bender, Modulation Wheel, Sustain Pedal, Aftertouch.
– High-quality Stratocaster samples allow you to easily create the desired sound using your favorite amplifier.
– The technology of "live" game, allowing you to get rid of the effect of a mechanistic sound.
Version: 5.0.0.7420
Developer: MusicLab
Format: STANDALONE, VSTi, VSTi3, AAX
Digit capacity: 32bit, 64bit
Tabletka: present
System requirements: 2GB + RAM, 5GB + free hard drive space \ Windows 7 SP1 / 8.1 + 32bit or 64bit