Microsoft Office Pro Plus 2019 version 1901 build 11231.20130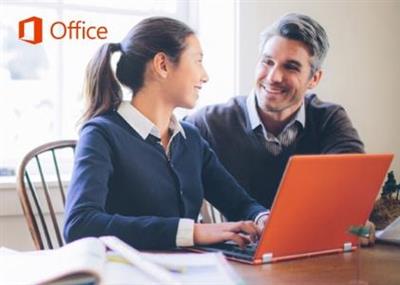 Microsoft Office Pro Plus 2019 version 1901 build 11231.20130 | 6.2 Gb
The Microsoft product team is pleased to announce the availability of Office 2019 version 1901 build 11231.20130. This is geared towards those business customers who aren't ready to adopt the cloud-based Office 365.

Version 1901 (Build 11231.20130) – date release January 31, 2019:
– Excel:Feature updates
Collaborate with comments: Keep the conversation going right in your spreadsheet with the built-in reply box. Learn more
– Outlook:Feature updates
They'll see what you meme: When text or static images just won't do, use an animated GIF to make your point. Learn more
– Visio:Feature updates
Azure stencils built right in: Design a cloud app or plan an architecture using dozens of Azure stencils. Learn more
– Office Suite:Feature updates
Office 3rd Party Applications now have insert SVG support using the office.js api: 3rd party applications also known as add-ins in Office now have the ability to insert SVG's. Users can now connect their personal collection of SVG's to Office. Developers can use this feature by using the Office.js API.
About Microsoft Office 2019. The latest version is the ninth to be released for Windows since Microsoft unveiled the inaugural software in 1990 and the first version to come out since Office 2016 hit the market in September 2015.
New features of Office 2019
Office 2019 will include new perpetual versions – where the license is purchased outright and effectively has no expiry date – of all the Office apps including Word, Excel, PowerPoint, Outlook and Skype for Business and server products including Exchange, SharePoint and also Skype for Business.
Beyond the programs we've all come to know and expect from Microsoft Office – such as Word, Excel, and PowerPoint – the 2019 edition will also include Outlook client applications and server versions of Exchange, SharePoint, and Skype for Business. Some new features of Office 2019 will include:
– Improved and expanded formulas and charts that will make the data analysis capabilities of Excel even more powerful
– "Inking" options like pressure sensitivity, tilt effects, and ink reply, which will allow for users to more naturally make notes and draw on top of documents when using touch- and pen-enabled devices
– Integration of "Morph" and "Zoom" visual animation features (currently only available through Microsoft 365) into PowerPoint
– Enhanced enterprise functionality
– Server updates that will focus on superior IT manageability, usability, voice recognition, and security
About Microsoft. Microsoft is a software corporation that develops, manufactures, licenses, supports, and sells a range of software products and services
Product: Microsoft Office
Version: 2019 Professional Plus version 1901 build 11231.20130
Supported Architectures: 32bit / 64bit
Language: english, german, greek, french, spanish, portuguese-portuguese
System Requirements: PC
Supported Operating Systems: Windows 7even or newer
Size: 6.2 Gb