macOS Mojave v10.14.1 (18B75) Multilingual (MacOSX)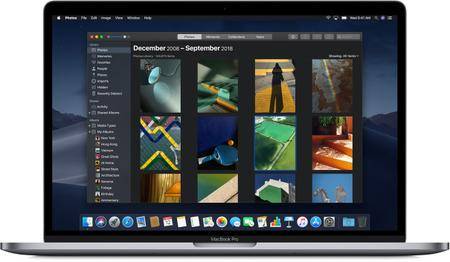 macOS Mojave v10.14.1 (18B75) Multilingual (MacOSX) | 5.55 GB
Using a Mac has always inspired great work. Now macOS Mojave brings new features inspired by its most powerful users, but designed for everyone. Stay better focused on
your work in Dark Mode.

Automatically organize files using Stacks. Take more kinds of screenshots with less effort. Try three handy new built-in apps, and discover great new ones in the redesigned Mac App Store. Now you can get more out of every click.
What's New?
Oct 30, 2018
Version 10.14.1
The macOS Mojave 10.14.1 update improves the stability, compatibility and security of your Mac.
This update:
– Adds support for Group FaceTime video and audio calls, which support up to 32 participants simultaneously, are encrypted end-to-end for privacy, and can be initiated from a group Messages conversation, or joined at any time during an active call.
– Adds over 70 new emoji characters, including new characters with red hair, gray hair and curly hair, new emoji for bald people, more emotive smiley faces and additional emoji representing animals, sports and food.