Gothic Instruments DRONAR World Flutes Module KONTAKT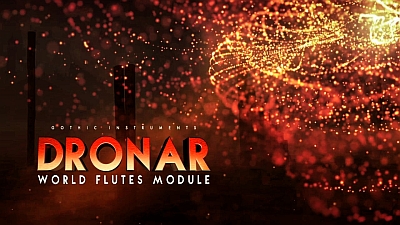 Gothic Instruments DRONAR World Flutes Module KONTAKT | 6.1 GB
Construct a complete universe of sound that evolves from darkness and anxiety, to hope and possibilities with one of the most versatile DRONAR modules from Gothic Instruments, released to date – DRONAR World Flutes.

Combining Di's rich organic Chinese flute, Irish whistle, ocarina and pan-flute textures with DRONAR's expressive and innovative tools for creating atmospheric sound, you need only a few clicks to get otherworldly and deep atmospheres, pads, soundscapes and much more.
With categories ranging from Horror, Fear and Dark to Dreamlike, Inspirational and more, DRONAR World Flutes is a necessary, flexible resource for movie and video game soundtrack composers, as well as ambient music producers.
Publisher: Gothic Instruments
Format: KONTAKT 5.8.0+
Quality: 24 bit 48 kHz stereo