Datamine Aegis v4.91.157.284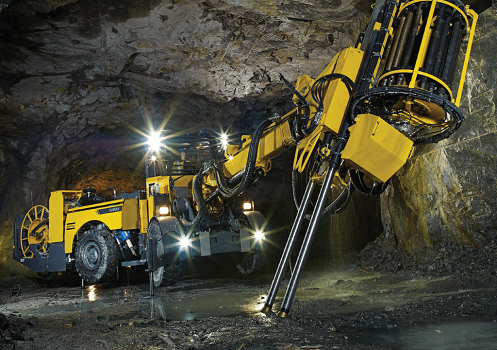 Datamine Aegis v4.91.157.284 | 218 MB
The next generation in underground blasting software – Aegis is your ultimate solution for providing interactive and automated underground drill and blast design. The multi-faceted system allows users to rapidly compare different scenarios and generate ring layouts, charging plans and blast designs to paper or directly to compatible drill rigs using IREDES. It can even optimise the ring layout to achieve a desired fragmentation outcome and reduce costs. Other key features that make this the ultimate underground blasting design software is its ability to automatically lay out your entire stope in seconds, its incredible flexibility to easily adjust designs, a few rings or individual holes and charges, as well as its Drop Raise Editor that allows for slot raises to be designed, sequenced and inserted into the drilling plan. This among many other features and benefits makes AEGIS the indispensable tool for any underground blasting professional.

AEGIS Designer
AEGIS Designer is an independent standalone product that automatically generates all the drill holes for a stope rapidly and accurately. All the user has to do is define the existing voids, geological contacts and optional stope design, then set the burden and toe spacing – a layout will automatically be generated in seconds. Unlike traditional underground blasting software requiring users to start from the beginning if the burden or spacing is adjusted, AEGIS Designer instantly generates the layout using the new values. Alleviating this once tedious process will save you time as well as give you the added flexibility of designing rings in four views – plan, section, longitudinal and 3D simultaneously. You will never miss an important detail again.
Fast and Repeatable – Automated processes guided by user input parameters deliver consistent designs to site standards.
Compare Scenarios – Quickly generate different ring layouts and charging patterns.
Integrated Solution – Seamlessly connected data sources with Studio UG mine planning software and common engine for geological evaluation.
AEGIS Analyser
The AEGIS Analyser provides advanced blast simulation and modelling tools for underground engineers which are an important asset in optimising blasting operations. It includes features including break limit predictions, blast dilution analysis and more.
Calibrate and estimate excavation break limits using Klein, Holmberg-Persson or Liu-Katsabanis blast energy algorithms.
Conduct comprehensive first principles cost analysis for every blast scenario.
Compare scenarios for cost and blast prediction to optimise your blasting strategy and improve mine-to-mill performance.
Cavity Monitoring Survey (CMS) can calibrate the blast simulation model which can then be used to predict the final excavation break. It can also detail if the fragmentation characteristics of the various rock types are known and the predicted amount of fines and oversize present, allowing the blasting engineer to fine-tune the blast design for optimal results.
What's New :
Updates: official site does not provide any info about changes in this version.
Language: english
System Requirements: PC
Supported Operating Systems: Windows 7even or newer.