BMW Road Map Europe Evo 2018.4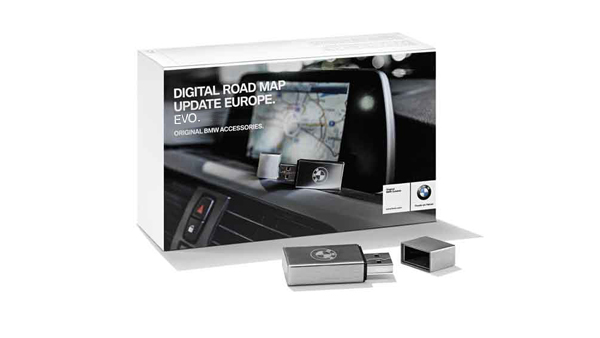 BMW Road Map Europe Evo 2018.4 | 30.4 GB
Yusb Road Map Europe Evo update for compatible BMW / Mini (NBT Evo).
1. Write the contents of the folder to the root of the flash drive (32+ GB, NTFS)
2. Paste into the machine,
3. Confirm update
4. Wait 30-40 minutes before the message on the completion of the update process (the process works in the background, you can safely go, the progress is displayed in the map options).

When upgrading from earlier versions of Road Map Europe Evo, no keys are required.
When switching from other map versions (Premium, NEXT, Professional, Route, Move, Motion, Way …), you will most likely need to receive and enter the FSC key before starting the update, otherwise navigation will be disabled.
Year / Release Date: 2018
Version: 2018-4
List of countries on the disk: Europe: Albania, Andorra, Austria, Belarus, Belgium, Bosnia and Herzegovina, Bulgaria, Croatia, Cyprus, Czech Republic, Denmark, Estonia, Finland, France, Germany, Gibraltar, Greece, Hungary, Ireland, Italy, Latvia, Liechtenstein, Lithuania, Luxembourg , Macedonia, Malta, Moldova, Monaco, Montenegro, Netherlands, Norway, Poland, Portugal, Romania, Russia, San Marino, Serbia, Slovakia, Slovenia, Spain, Sweden, Switzerland, Turkey, Ukraine, United Kingdom, Vatican
Supported languages: English, German, French, Spanish, Italian.
Compatible with systems: NBT Evo:
Mini Countryman F60 2017
BMW 5er Limousine (from 2017)
BMW 5er Touring (from 2017)
BMW X5 (2013 – 2018)
BMW X6 (2014)
BMW X5 M (2015 – 2018)
BMW X6 M (from 2015)
More information on this page: https://www.bmw.de/de/topics/service-zubehoer/original-bmw-zubehoer/original-bmw-zubehoer-showroom/kommunikation,-information-technik/fahrerassistenz/update-usb-road-map-europe-evo1.html