AudioJungle Stock Music Bundle (2018.10)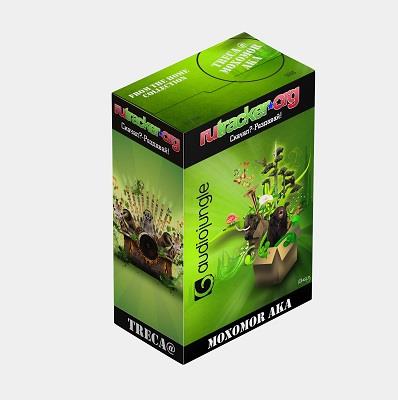 AudioJungle Stock Music Bundle (2018.10) | 32.5 GB

Who does not know what AudioJungle is?
It is the world's most famous and largest Audio Stock from Envato.
Convenient and intuitive interface, everything is beautifully decorated, easy to learn.
I offer you a collection of music tracks,
which are used for musical projects of After Effects and not only.
This compilation includes tracks officially released online without watermark,
as well as tracks cleared by enthusiasts.
System Requirements:
Quality:
WAV: 16 – 32 bit | 44.1 – 48.0 kHz | 706 – 3072 kbps stereo
MP3: 32.0 – 48.0 kHz | 56 – 320 kbps stereo
WMA: 44.1 kHz | 2.96 kbps stereo
AIF: 16 ??bit | 48.0 kHz | 1536 kbps stereo
Additional Information:
The material is provided solely for educational purposes.
Just a big (huge) request to all – this material does not perezalivat to other resources. Hope for understanding.
All materials are intended for personal use and informational purposes only. All rights to audio tracks belong to their owners.
If you liked something (whether you want to use it for commercial purposes, or post your home video on YouTube, etc.), you should buy a licensed version of this material!
BONUS folder:
In the distribution there is a folder BONUS – it includes tracks from AudioJungle which, due to its capabilities, could not be indexed on the drain.
I left it in the distribution … maybe we can together determine what track is and what it is eaten with. I hope for your help …. and understanding.
Thanks:
I want to express my gratitude in the first place this person with a LARGE letter repa who was one of the first to collect and classify tracks with AudioJungle.
Many remember him, who knew him only with great gratitude and warmth. Thank you friend! (it all started with you)
Secondly, it is the releasers: vip120, TOXIC41, alex3403, swap21, V-Kut, nona-shpak, Grekol – for providing the material … it was on the basis of your distributions that the basis of this distribution was collected …. Thank you
In the third I want to thank the cleaning team (Sound cleaner): mik_s, Nataly11, werter21, nazarvlad, sensei26, anopymous … Thank you! (if you forgot someone, let me know, I will definitely add it to the next update.)
Yes, I almost forgot to thank the FFie girl for the idea and refinement of the repa (e) classification of tracks. Thank!
Special thanks:
I want to thank SEPARATELY our two teammates Sybarite and puschckiniwan … for participating in the life of the resource and cleaning the tracks. Thanks guys!