ActivTable v.1.4.1.1 (x86) Multilanguage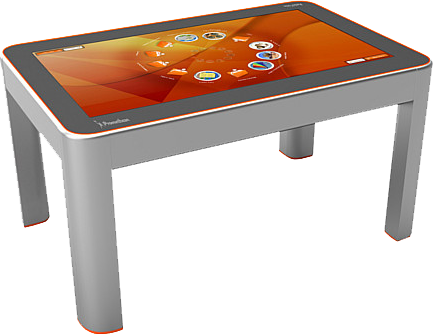 ActivTable v.1.4.1.1 (x86) Multilanguage | 26.6 GB
The ActivTable multi-user interactive table allows six students to simultaneously use individual tools, web browsers and resources, with the actions of each student bringing the entire group closer to achieving a common goal. The set of the table includes a large set of training tasks, a bank of images and tools for creating reports.

The free ActivTable web application The Activity Builder allows you to create additional tasks involving the use of the ActivTable table in the classroom to make it more interesting and informative.
Add. information:
In the distribution:
Hard disk version 1.2.1 with factory recovery partitions. (the image is made by Acronis Snap Deploy 5, it is restored by the OS by holding the F4 key when the interactive table is turned on, by selecting the appropriate option)
The installer of version 1.4.1 (installed using a Windows account password from which: activtable)
Fixes for .NET Framework 4.5.2 (installed if the ActivTable program stopped working after updating Windows)
Version: 1.4.1.1
Developer: Promethean Limited
Digit capacity: 32bit
Interface language: Multilingual (Russian is present)
Tabletka: not required
System requirements: The ActivTable desktop does not require a computer. Operating System ActivTable: Embedded OS Microsoft Windows 7
What News?
Updates: official site does not provide any info about changes in this version.